Replacement Vinyl Siding in Atlanta, GA
Protecting your home with replacement vinyl siding that boasts durability, weather resistance, and insulating benefits is a serious matter. That's why Window World of Atlanta offers top siding solutions for you and your family. Find the right style of replacement vinyl siding in Atlanta below to maximize your investment.
---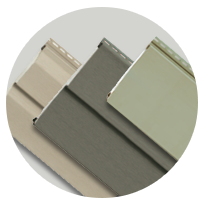 Advanced energy-efficient technology
Lower your energy bill while protecting your home with Prodigy® Insulated Siding. Featuring state-of-the-art technology, this highly insulating vinyl siding series promises to help you reap huge energy savings. Available in Single 7, D6 Clapboard and D5 Dutch lap.
Learn More About Prodigy® Siding »
---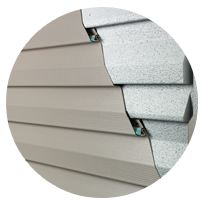 Durable and efficient
Wrap your home in 1-1/4" thick contoured insulating underlayment with Window World of Atlanta's 4000 Energy Plus Vinyl Siding. This series reduces your energy costs, shields your home against the elements, and repels moisture. Your exterior can breathe freely while staying in pristine condition.
Learn More About 4000 Energy Plus Siding »
---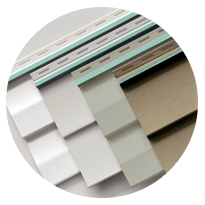 Withstands the strongest hurricanes
Our 4000 Reinforced Vinyl Siding features advanced locking technology that holds together during severe weather, including category 5 hurricanes. This vinyl siding series stays strong to keep you, your loved ones and your beloved home safe in a storm.
Learn More About 4000 Siding »
---
Easy to maintain and long-lasting
Our 2000 Vinyl Siding is the most cost-effective and low-maintenance exterior solution in Atlanta. With its premium .044" thickness and durable lock design, this series achieves superior rigidity to keep the panels looking straight, smooth and crisp. Simple maintenance will keep our 2000 vinyl siding series looking beautiful throughout its long lifespan.
Learn More About 2000 Siding »
Vinyl Siding Brochure